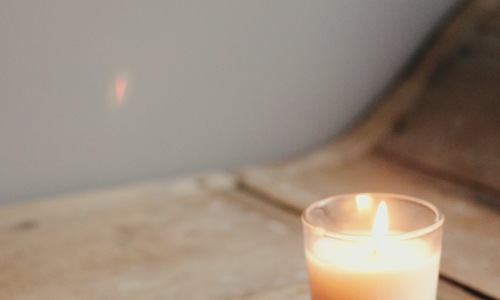 Gift the Candle-Making Workshop and Wine Class to Your Crafty Friends
If you prefer to give the gift of an experience instead of a thing, the Candle-Making Workshop and Wine might be just what you need to check the final person off your holiday shopping list. Or, if they're a lover of fine fragrances, the finished product makes for a perfect gift! The House of Art and Craft is hosting the fun, interactive event on various dates this December. Sign up for a date and time that works for you and a few of your crafty friends ($70 per person), then show up ready to learn. The instructor will provide everything you need to create your own artisan candle, including 2.5 hours of hands-on instruction. They'll show you how to add your favorite scent to the soy wax before pouring it into a reusable glass container. Then, you'll insert the wick—either a standard wick or a wooden one, the latter evoking a crackling fireplace. All the while you can sip on provided wine (included in the cost of the ticket) and chat with your friends. By night's end, you'll have a gift-worthy candle. It just needs to cure overnight, so you'll be asked to provide shipping instructions or come back the next day to pick it up.
Ring in 2023 at the Boston New Year's Eve Party Speakeasy Cruise
Most New Year's Eve parties in the city will be held in stuffy, windowless bars, with really no sight to be seen other than your fellow revelers. The Boston New Year's Eve Party 2023 Speakeasy Cruise takes a decidedly different approach. Boston's sparkling skyline is front and center as the Music City Queen Riverboat takes to the Charles River for an evening of drinking and dancing. It's no wonder why this annual event usually sells out! So grab your tickets now ($105+) and block out your NYE itinerary from 8 p.m. until shortly after the ball drops. Boarding begins at 8 p.m. with the boat setting sail at 9 p.m. Board early to get the party started. Head to one of the multiple cash bars to grab your first cocktail, then hit the climate-controlled deck where renowned local DJs will be spinning top 40 hits all night long. When midnight approaches, gear up for a raucous countdown capped off by a champagne toast. Some light bites will also be served aboard the boat.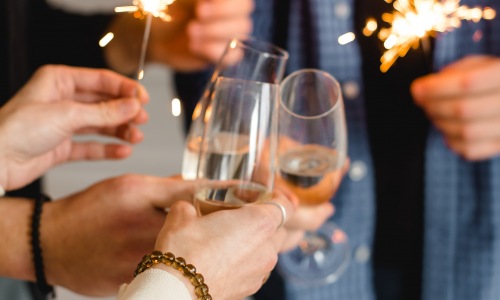 Ideas for a New Year's Resolution
This may be the first time in a while that New Year's Eve will look like how we knew it. Parties, glitz, and glamor galore! Your resolutions may look different this year too, as these past few years have taught everyone a lot about overall health and proper lifestyle choices. Perhaps you want to try smaller goals this year instead of one overarching goal for the year. Just make sure you set a goal that works for you! Here are some ideas to get you started. There are the usual ideas of getting healthier or eating better, and those are always great! Find ways to stay active during the day, even in simple ways. Maybe purchase a standing desk so you're not hunched over all day. Maybe purchase a healthy eating subscription service, and have less junk food in the house. Some other non-typical resolution ideas include being more polite, meeting new people, learning a new skill, becoming more romantic, or so many other things! No matter your New Year's Resolution, stay dedicated, create realistic goals, and walk into the new year with your head held high!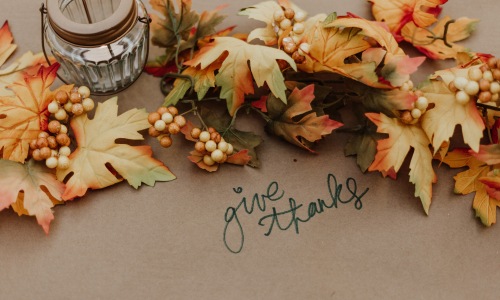 It's more than eating turkey, watching football, and taking naps!
Thanksgiving is a national United States holiday that takes place every third Thursday of November, this year on November 24th. The first Thanksgiving dates back to 1621, when the Plymouth colonists and the Wampanoag shared an autumn feast. Then, for more than two centuries, Thanksgiving was celebrated on different days by the US colonies and states. It wasn't until 1863, in the midst of the Civil War, that President Abraham Lincoln proclaimed a national Thanksgiving Day to be held each November. According to the National Turkey Federation, 90% of American households eat turkey for Thanksgiving- whether it be roasted, baked, or deep-fried. Other traditional foods include stuffing, mashed potatoes, cranberry sauce, and pumpkin pie. Parades have also become a common aspect of the holiday. Presented by Macy's department store since 1924, New York City's Thanksgiving Day Parade is the largest and most famous, attracting up to 3 million in-person spectators along its 2.5-mile route and drawing an enormous television viewing crowd. As in the name, Thanksgiving is dedicated to giving thanks. So, this year take an extra moment to figure out what you are most grateful for.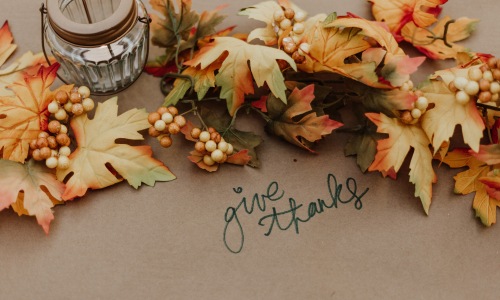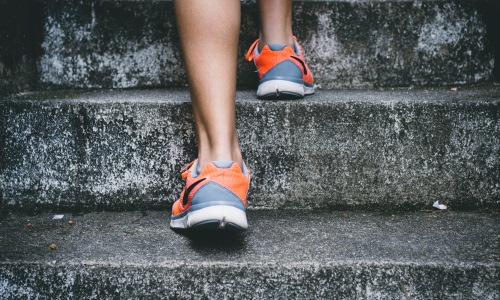 Exercise for a Good Cause at the DAV 5K Boston Run To Honor Veterans 5K on November 12th
Just a day after Veterans Day, you'll have a chance to honor veterans living in your community and beyond at the DAV 5K Boston Run To Honor Veterans 5K. The run is dedicated to the men and women who've served our country over the decades, so it's fitting that it would take place at Fort Independence at Castle Island. Everyone is welcome to sign up and show off their stride as they thank our veterans. However, if you've served yourself, registration is free (for civilians, it's $50 per person). You can sign up for the full 5K or opt for the fun one-mile walk instead. Both races allow you to explore Fort Independence and its surrounding grounds as you get some fresh air and exercise for a good cause. Although the fort is still undergoing renovations and won't be open for indoor access, the DAV 5K still plans to throw a finish line festival for the ages out in the autumn sunshine! You won't want to miss this opportunity to join hands with our community this Veterans Day.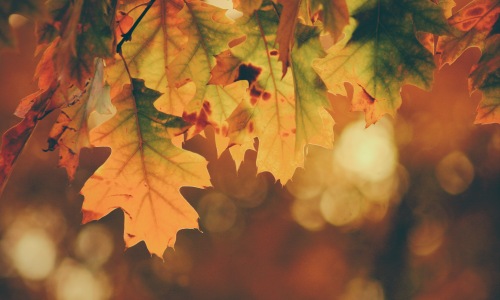 Remember a Decorated Soldier at the Boston River Run on November 13th
Andrew Graham Narcus was a decorated Marine and a beloved brother, son, and friend. So when he was killed in a hit-and-run accident in December 2002, on his way home for the holidays, his loved ones were understandably devastated. However, they knew Andrew would want them to make something positive out of this tragedy, and so to mark the 10th anniversary of his death, they launched the Boston River Run in his honor. The annual run raised funds for a nonprofit that had already been launched in his name to provide scholarships for worthy students, and it continues to do so to this day. Pay homage to Andrew's legacy and enjoy exercising alongside friends when you sign up for the 5K. True to its name, the race course weaves along the banks of the Charles River, offering beautiful views of the chilly waters and the shedding autumn trees as you run. At the finish line, the top athletes will be awarded medals while everyone will be able to grab snacks, drinks, and swag from various race sponsors. Registration starts at $40 for both the in-person and virtual 5K options.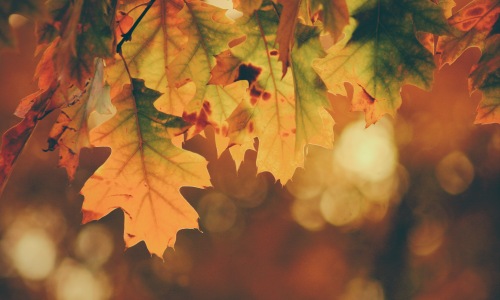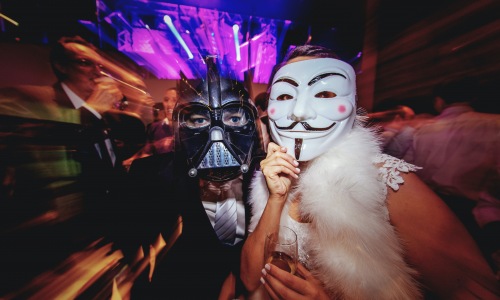 Start the Halloween Celebrations Early at the Haunted Hotel at the W Hotel Boston
The swanky ballroom at the W Hotel typically hosts wedding celebrations and fundraising galas. But for one night only this spooky season, it's turning into a haunted dance party. The Haunted Hotel at the W Hotel Boston returns for its annual one-night blow-out on Saturday, October 29th. The luxe hotel welcomes ghosts, ghouls, and all other smartly costumed partygoers starting at 8 p.m. Stride right to the bar and grab a craft cocktail or hit the dance floor first—or rather, dance floors. The Haunted Hotel splits into two with each lavish space dedicated to a different genre of music. Fans of top 40 hits, house music, and international tunes should make a beeline for room one, while revelers seeking hip-hop or R&B classics might want to make their way right to room two. Costumed guests should stick around until the costume contest gets underway. After all, the winner takes home $1,000 in cash. Tickets to the Haunted Hotel at the W Hotel Boston start at $30 for general admission and $80 for VIP tickets.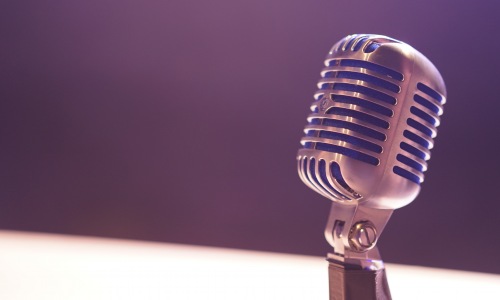 Snag a Ticket Early to the Next Comedy at Kings Sunday Showcase
Netflix, HBO, and Comedy Central churn out the up-and-coming talents who grace the stage every week at Comedy at Kings—So don't be surprised if you recognize some of the funnypeople from the lineup. The roster rotates every week and can change last-minute depending on which comedians are in town, so every Sunday evening promises a one-of-a-kind (but always hilarious) experience. Reserve your spot online for free and show up 30 minutes before the doors open (at 7:30 p.m.) to grab one of the best tables in the house. Once you sit down, place your order for an artisan cocktail or a craft beer. Complement the booze with a few gastropub snacks or enjoy full entrees as the comedians begin to take the stage for their sets. Laugh your way through an hour and a half of comedy with a date, friends, or coworkers by your side to cap off your weekend. You might get lucky and be able to snag a ticket at the door, but these are often for standing room only (if they're even available).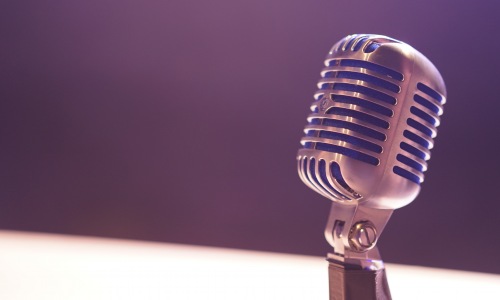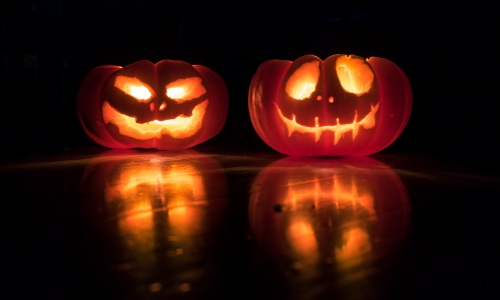 DIY Halloween Decor
Let's cut to the chase, Halloween is peaking its head around the corner. Well, it's a headless horseman head! With that, there is nothing more exciting than decorating for Halloween. Here are some DIY decorations you can make to get in the spooky spirit! Delightful Devilish Handsoap- Buy some hand soap from the Dollar Store, and fill it with a few plastic spiders or festive confetti for an ominous touch. Make A Pumpkin Vase- Turn your pumpkin into a vase for a Halloween-chic centerpiece. Whip Up A Scary Dessert- Your desserts can double as decor, too. Try making some Halloween dirt cups; chocolate pudding topped with Oreos, chocolate chips, and Belvita cookies. Send Test Tubes Invitations- Don't limit Halloween party decor to the big event itself. Make sure your invitations are just as spirited and fun. Make A Googly Eye Wreath- You'll need a lot of ping pong balls, but the scary mass of watching eyes will be so worth it. Paper Bats- Frame a doorway with flying paper bats for a super simple but fun Halloween vibe at home. Decorate your entire space with these terrifyingly terrific DIYs!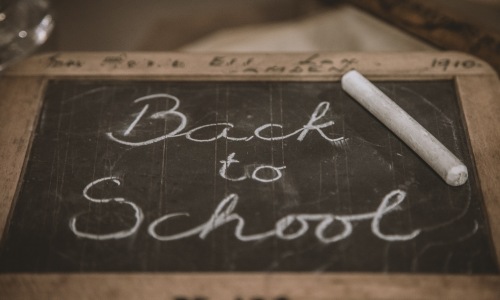 Tips for Back-To-School
It's the last weeks of summer! Which means school is starting back up soon. Perhaps, some children are already back in school. But, as always, going back to school is a big transition. No matter the age of your kids, going back to school can cause mixed feelings of excitement and anxiety. For young kids, it is important to get them ready to get back into a schooltime routine. From waking up on time, eating a good breakfast, and keeping everything organized. These rules are actually perfect for kids of all ages. Even kids high-school-aged need to do some summer preparation in order to have a successful school year. Then it can be incredibly difficult for children and parents alike when the kids go to college. That can be a huge life transition for both parties. Some tips include packing properly, not bringing too much but making sure you bring what is necessary. It is always recommended to bring a mattress pad. Finally, especially if this is your student's first year in college, some decor from home can make a dorm room feel homier! No matter what the case may be, let's make this the best school year yet!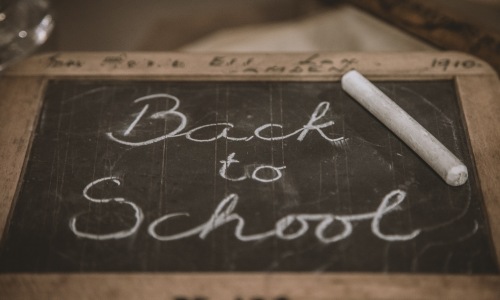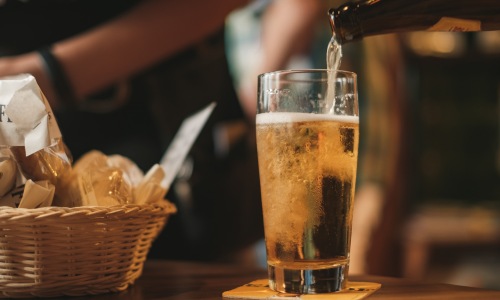 Don't Miss the First OktoberFest Bar Crawl on September 17th
Bar Crawl Live! is bringing a German tradition to our neck of the woods with its first ever OktoberFest Bar Crawl. Technically, it's taking place before October—the bar crawl will unfold on Saturday, September 17th—but otherwise, it will feel like the authentic Berlin experience, especially if you dress in lederhosen for the occasion. Grab your ticket ($15+) before they sell out to ensure you have a spot on the bar crawl! It kicks off at 4 p.m. and will last six hours with free entry to more than five bars around Boston. Hundreds of other revelers will come out for the beer and drink specials at the bar, as well as some German-themed apps. Bar Crawl Live!'s seasoned staff will be on hand to guide you to the next pub if you get turned around, so don't worry about navigating. Just wear your best Bavarian garb (at least if you want a chance at winning the costume contest) and come to Greatest Bar on 262 Friend Street in the early hours of the crawl to grab your wristband. Then enjoy drinks and dancing at The Point, Wild Rover, and other popular pubs.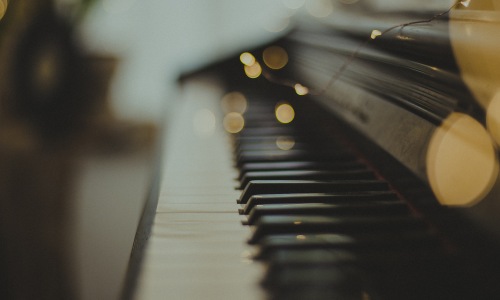 Do Date Night at the Solo Piano Concert by Laszlo Gardony on September 17th
"A formidable improviser who lives in the moment." That's how JazzTimes describes Boston native Laszlo Gardony, a pianist who's performed all across the globe. In fact, he's hosted concerts in nearly 30 countries over his career, releasing more than a dozen albums during that time. So you won't want to miss the Solo Piano Concert by Laszlo Gardony when he returns to Boston this month. He'll be taking the stage at the Longy School of Music on Saturday, September 17th at 7 p.m. Grab your ticket online ($20) and show up a little early to grab a good seat before the performance. You'll get a sneak peek of his 14th studio album, "Close Connection," which is set to be released later this fall as Gardony tickles the ivories. Due to his penchant for improvisation, each of his concerts is totally unique—and this one will be no exception! Gardony pulls from international music, incorporating elements from French and Italian composers, to create pieces that pay homage to music's history while allowing for spontaneity in the present day.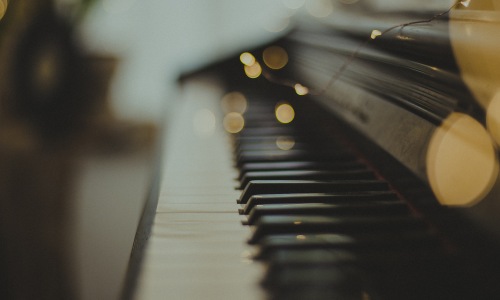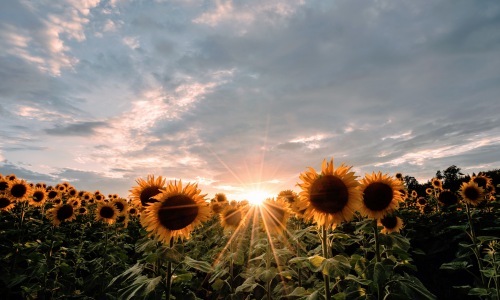 All the Ways to Celebrate Summer in August
August is the last full month of Summer, so make it a celebration! Make every day a holiday! August is not filled with annual celebratory days. No Labor Day, Memorial Day, or 4th of July long weekend to party with your friends and family. But no fret! There are plenty of holidays and reasons to celebrate all month long! August 2nd- Ice Cream Sandwich Day: So simple but so delicious! There's nothing better than the taste of sugary sweet, ice-cold creaminess, and chocolate all together in one outrageously-good dessert. August 5th- Water Balloon Day: Make an average summer day memorable and fun-filled with water balloons! August 6th- Sandcastle Day: Taking place on the first Saturday of August every year, it is a wonderful reason to head down to the beach and build some sandcastles! August 13th- Bowling Day: Ready to roll? It's the ideal day to get out and have some friendly competition while bowling. August 18th- Ice Cream Pie Day: A delicious sweet team! Ice cream pie takes something amazing and makes it even better. August 30th- Beach Day: Calling attention to keeping our beaches beautiful! The perfect day for a beach trip. There is tons of summer fun to be had all August long!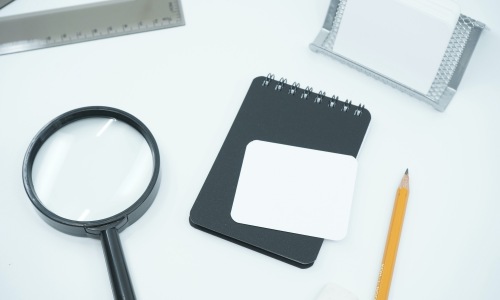 Solve a Decades-Old Local Case on the Mystery Pub Crawl This August
The Mystery Pub Crawl is like a historic walking tour meets an escape room meets murder-mystery dinner theater. The interactive experience is based on a real murder that happened in 1863, one that Malden native Michael Cloherty turned into the book Abel Bodied: Murder at the Malden Bank. Based on his retelling of the murder and ensuing mystery, Incantrix Productions has designed a pub crawl that culminates in a meet-and-greet with the author himself. But before you get to chat with Cloherty, you'll have to solve a series of clues. Grab your ticket and come to Malden Center Fine Wines at 5 p.m. on your chosen date to get started. Like all of the other locations along the pub crawl route, it has particular significance to the crime. It's there that you'll meet the first of many characters who will give you clues to help you solve the murder mystery throughout the night. If you choose "Story Mode," you'll have to complete a challenge to earn this character's trust in order to receive the clue. If you choose "Challenge Mode," then you'll have to solve a brain teaser using pen and paper to earn the next clue.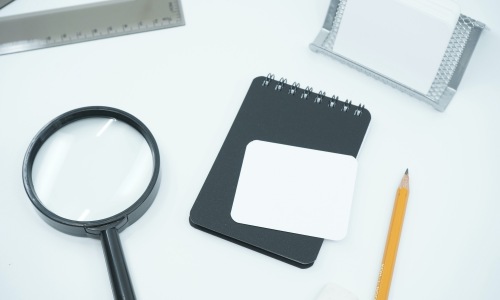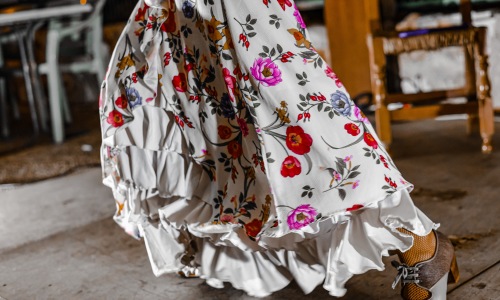 Dance the Night Away at the DR Takeover Weekend This August in Cambridge
Bachata and merengue are distinctly Dominican dances. They both originated in the Dominican Republic (DR) decades ago, set to up-tempo music that matches the pace of the steps. So it's fitting that these styles of dance would be the main focus at the DR Takeover Weekend in Cambridge this August. From Friday, August 5th to Sunday, August 7th, local dance instructors Jenna and Luis of J&L Dance Studio are hosting internationally renowned dancers from the Dominican Republic. They'll serve as visiting teachers at a series of workshops throughout the weekend, hosted at local venues including Dante Alighieri, Rumba y Timbal Studio, and Havana Club. Sign up for any of the workshops to work on your fancy footwork before dancing the night away at a social event helmed by big-name DJs. On Friday night, the social dancing will commence with a mix of salsa and bachata led by DJ Condori and DJ Lui-G at Dante Alighieri. Then on Saturday night at 8 p.m., Rumba y Timbal Studio will invite students to show off their skills with DJ El Matatan from New York spinning the beats. Registration fees start at $15.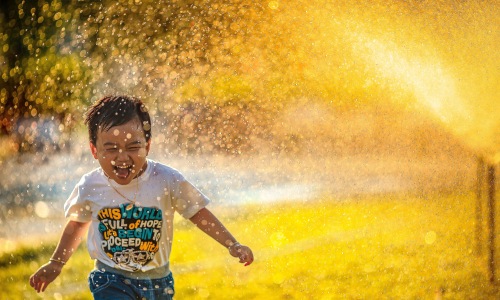 Inexpensive Summer Activities
It's the most wonderful time of the year! Well, the second-best time! It's summer vacation! Between summer camps, vacations, and the many activities to keep yourself or your little ones occupied; the dollar signs can add up. But, there are plenty of inexpensive and totally free activities that are still barrels of fun! Bust summer boredom with some of these family-fun activities. The first idea is to create a DIY obstacle course! Use household objects like chairs, blankets, and boxes to create an obstacle course, either indoors or outside. If you have a furry friend, you can even make them their own course! Put on a fashion show! Decide on a theme and have everyone use their own clothes, maybe even old Halloween costumes, to dress up according to the theme! Find free local activities around your neighborhood! Go to the library and read all afternoon. Discover all the different nature trails for walking or hiking. Maybe even go to a local farm or farmer's market. Whether you are trying to keep your kiddos occupied, looking to spend time with friends, or even a unique date idea, these inexpensive summer activities will be fun for everyone!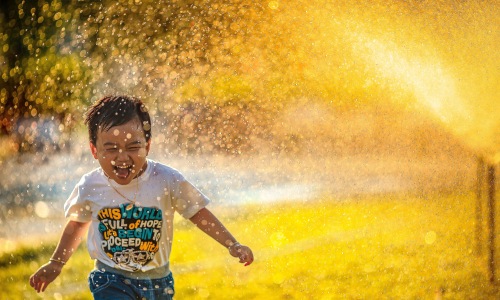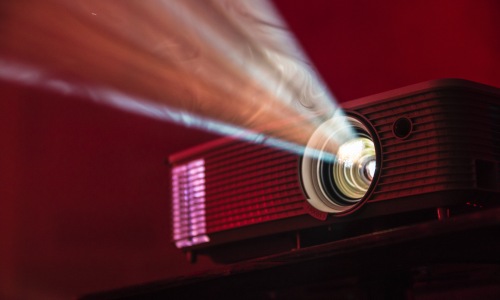 Catch a Free Outdoor Flick at the Upcoming CX Movie Night on July 28th
You don't have to shuffle into a stuffy movie theater—or put out any money—to catch a movie this summer. CX Movie Nights is making sure of that! This month at Baldwin Park, Cambridge Crossing is putting on a free outdoor movie night for the general public on Thursday, July 28th. It's actually a double-feature of family-friendly films, thanks in large part to co-sponsor Brattle Theater. The evening kicks off with a screening of Disney's recent blockbuster Encanto, featuring the famed musical stylings of Lin-Manuel Miranda, at 5:30 p.m. After a brief intermission, the big screen will light up once again with a throwback childhood favorite, Mrs. Doubtfire, at 7:30 p.m. While it's free to attend CX Movie Nights, you're still encouraged to register online to receive a free bag of popcorn and water while supplies last! But you can always grab snacks and drinks from local food trucks if you miss out on the complimentary popcorn. BYO lawn chairs to enjoy the film at the Maria Baldwin Open Space. Blankets are not recommended as the area is paved with stones, not grassy.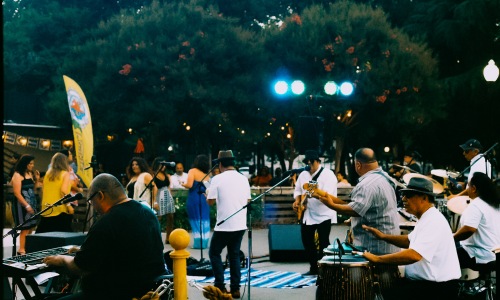 Enjoy Free Outdoor Concerts at CX Summer Nights This July and August
No warm summer evening in New England should be wasted! That's why you should get outside and enjoy the CX Summer Nights free concerts this July and August. The next installment is coming up on Thursday, July 21st at The Common at CX, and the fun kicks off at 5:30 p.m. This month, Other Than Boston and Couch serve as the headliners on the main stage. They'll provide the live music while local food trucks, craft breweries, and other small businesses serve up the gourmet bites and adult beverages. Grab some grub and a cocktail to enjoy as you dance to the beat, or make a beeline for the lawn games and challenge a friend to a match. Don't forget to snap a selfie in the Photobooth Bus and check out the greenery aboard the Cityscapes TransPLANTed plant truck, both of which are present at every Summer Nights event. While the event is free, proceeds from food and drink benefit local nonprofit organizations. So does any donation you make at the Wheel of Chance. A donation entitles you to a spin and a chance to win awesome prizes from Cambridge businesses.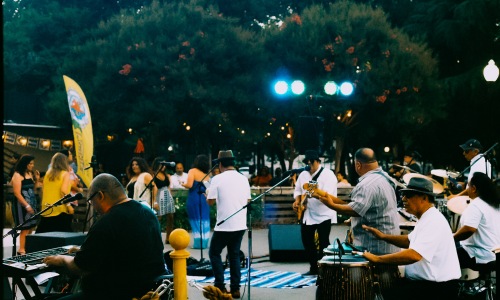 Best Ways to Celebrate Father's Day: June 19th, 2022
As June 19th comes around the corner once again, it's time to plan an extra special Father's Day celebration. No matter who you are celebrating Father's Day for, these Father's Day gift ideas are thoughtful, creative, and can even be done last minute! Create your own scrapbook. There's nothing better than a homemade, one-of-a-kind scrapbook that highlights your family in all your beautiful, funny, and loving ways. Have a movie night. Transform a space in your home into a movie theater! Figure out dad's favorite movies and let him pick which he wants to watch. Make Father's Day cards. Instead of leaving dad out of the fun, have everyone come together to make Father's Day cards with each other to gift. Play video games. Just like the movie night, maybe dad has a favorite video game. Maybe you turn it into a competition and have everyone compete to see if anyone can beat dad. At the end of the day, it doesn't really matter what you chose to do for Father's Day. As long as the honoree feels celebrated and you spend time with family!
Catch the Night School Comedy Show Every Other Saturday This Summer
Looking for a unique date night idea or a fun thing to do on a girls' night out? Come to an upcoming installation of the Night School Comedy Show at the Cambridge Community Center! Hosted by Raoul Biron of Duck Duck Goofs, the local production draws some of the funniest comics from around the city to the neighborhood that you call home. With multiple dates on Saturday nights throughout June and the rest of the summer, you have ample opportunities to attend. The doors open at 8 p.m., which gives you some time to grab a beer, a hard seltzer, or a glass of wine and settle into your seat behind a bistro table. Then kick back and relax as the comedians bring the LOLs all night long! You might recognize some of the faces from their appearances on Comedy Central, HBO, and even Last Comic Standing. The speakeasy-style show always features live music, too, so there's something for everyone at the Night School Comedy Show. Grab your tickets online ($15 per person) to save your seat!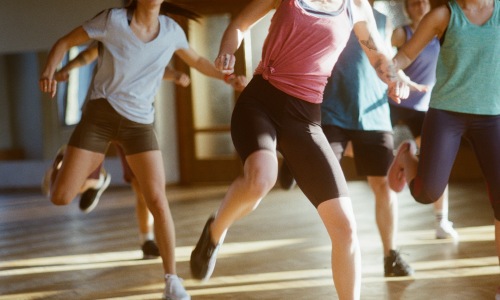 Dance Away Stress at Cambridge Outdoor Zumba, Tuesdays This Summer
If you've been craving the camaraderie of a fitness class, but don't quite feel up for an indoor sweat session yet, Cambridge Outdoor Zumba is the perfect solution! The summertime sessions unfold in the fresh air of the East Cambridge Savings Bank parking lot, which provides ample space for social distancing. The seasonal classes are held all summer long every Tuesday night from 6:30 to 7:30 p.m., and it's only $10 to drop in for a session. Hit happy hour with a few coworkers or friends and then head to the exercise class to burn off any leftover stress from the day! Instructors from Zumba with Jess will be on hand to get the adrenaline pumping as you flow through an up-tempo dance routine set to equally engaging music. Don't be intimidated if you have two left feet—the class is all about getting active and having fun, not perfecting each step! You can reserve your spot in class and pay ahead of time online if you know when you plan to attend.
Grab Dinner or Drinks at The Lexington
The Lexington's chef has a habit of taking classic comfort foods and elevating them to new heights. Take, for example, his onion dip. Fresh dill and capers enhance the scratch-made dip, with comes topped with trout roe and served with house-waffled potatoes. The nachos get a similar gourmet makeover with tender braised short rib, fresh cilantro, and cotija cheese on top. So it should come as no surprise that this restaurant and its rooftop bar is a popular spot for happy hour or dinner, especially since the bar offers some of the best views of the surrounding city on a sunny spring day. Savor a few snacks and a craft cocktail up on the roof or reserve a table in the dining room to enjoy a full meal of new American comfort food. Start with the salmon tartare and a glass of wine before moving onto an entree such as the handcrafted rigatoni with mushrooms, honey nut squash, ricotta cheese, lemon, and crushed pistachios. Grilled Berkshire pork chops, roasted chicken breast romesco, and a signature steak with peppercorn jus and rosemary butter round out the menu at The Lexington.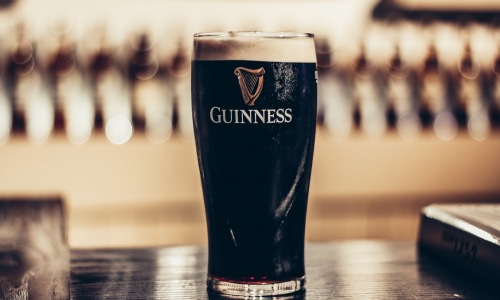 Celebrate St. Paddy's at the 8th Annual Get Lucky Boston Pub Crawl
The Grand. Ned Devine's. Lansdowne Pub. Some of the city's best-known bars are on the roster for the 8th Annual Get Lucky Boston Pub Crawl in honor of St. Patrick's Day. This popular annual event has claimed exclusive rights to the 30-plus participating bars, meaning you'll need one of their wristbands in order to avoid cover fees on Saturday, March 19th. Given that the pub crawl kicks off at 11 a.m. and continues well into the evening, skipping the cover charges will free up ample funds so you can enjoy more St. Paddy's Day pints. Join the thousands of other pub crawlers as they stream into the multiple check-in points and grab their wristbands for a day of fun. Tickets range from $5 to $25 depending on where and when you check-in. Expect the Irish brews to be free-flowing as live DJs and bands set the up-tempo soundtrack for the day of revelry. Each check-in point comes with a suggested crawl schedule, but it's just that—a suggestion. Feel free to hang at the first bar all day or hit as many as you can until the last call.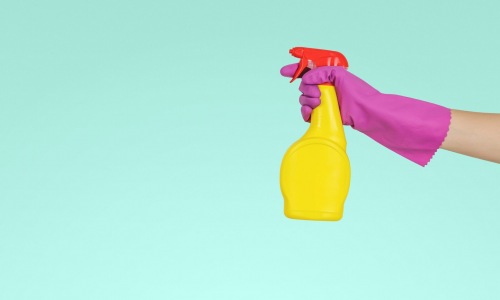 New Spring Cleaning Habits
OK, it isn't spring yet, but we are going to chat about Spring cleaning! The Spruce discusses six helpful tips on how you can better kickstart your spring season with a clean house. Spring cleaning is a common practice that allows us to freshen up our homes and get a head start on the often hectic seasons of spring and summer. It can feel like a daunting task, but it doesn't have to be difficult. The Spruce talks about getting everyone in the house involved, start smalling small, and the perfect guide to cleaning products. Does anyone else feel the urge to clean when reading an article about cleaning?! My rubber gloves are already on. Don't miss out on this quick guide to starting your spring off right!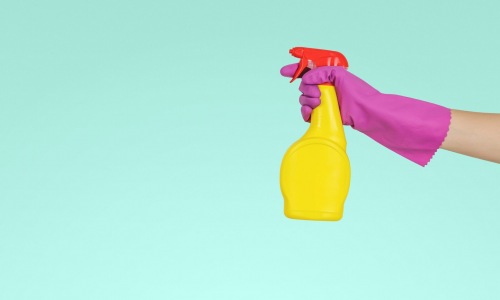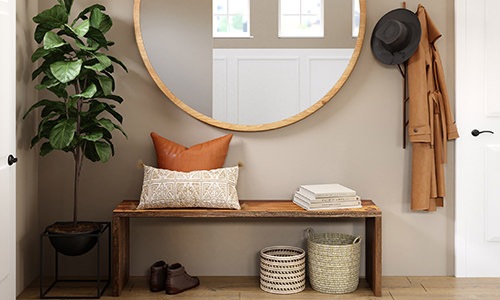 How to Refresh and Reorganize Your Apartment for 2022.
The new year offers an opportunity to wipe the slate clean and start fresh with a newly calibrated outlook and freshly minted goals. And while many people use the changing year as a chance to improve upon their physical self, why stop there? Now is the perfect time to reevaluate your living space, as well, to ensure that it's up to the task of serving as the backdrop for your daily to-dos and triumphs. Read on for a few easy ways to refresh and reorganize your apartment for 2022.
Declutter and de-stress. Curb clutter in your apartment by getting rid of outdated paperwork, unnecessary collectibles, and other items that tend to collect on surfaces, paying special attention to your desk, kitchen counters, and nightstands. Do this one room at a time so that you won't feel overwhelmed by the process, and don't forget to add in some mood-boosting houseplants!
Whittle your wardrobe. Try this trick to help you whittle down your wardrobe to the essentials: Pick one day in the near future to turn all of the clothes hangers in your closet in the same direction. After wearing an item, turn the hanger the opposite direction. If after six months, any of the hangers are still in their initial position, donate or consign the item of clothing.
Redecorate to rejuvenate. In with the new; out with the old! Retire worn, unwanted furnishings and breathe life into your space by trying out a new decorating trend. In 2022, some interior design trends include touchable textures, Parisian-inspired interiors, curved furnishings, and colorful window treatments!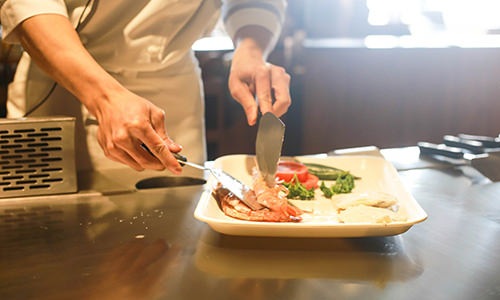 Sign Up for a Culinary Class at Selfup and Learn Something New in 2022.
What's your New Year's resolution? Maybe it's to get more active or carve out more time for self-care. It could be to spend more time with the people you love or start sending small gifts "just because." Or possibly it's to learn something new—with a few of those people you love in tow! If you fall into that final category, sign up for a cooking class at SelfUp.
Located in Kingston Street in the heart of downtown Boston, the educational kitchen is open for culinary classes that are perfect for beginners and burgeoning chefs alike! The experts at SelfUp are well-versed in a variety of cuisines and even cocktails, so you can pick a class that suits your tastes and preferences perfectly. For instance, grab a friend and sign up for the homemade dumplings class. You'll learn the art of crafting the Chinese staple, complete with a tasting of your creations at the end of class. More into French or Italian food? SelfUp's staff can show you how to expertly execute recipes in these culinary categories, as well. Or, if you're interested in educating yourself on the ins and outs of making a mixologist- grade cocktail, let one of SelfUp's "drink masters" show you the ropes. Classes start at $89 and can be booked entirely online.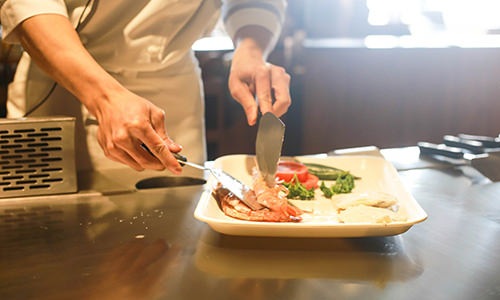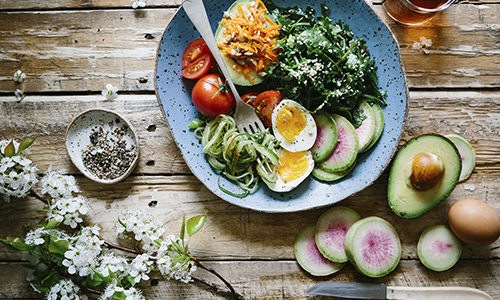 Have You Tried the Chocolate-Avocado Mousse at Life Alive?
Quinoa and cheddar rice tossed with tofu, beets, broccoli, kale, corn, almonds, and tamari and sesame-ginger sauces. It might be hard to believe that a meat-free dish could pack so much color and flavor, but that's really par for the course at Life Alive. Its chefs are committed to crafting nourishing dishes using organic vegetarian ingredients, like the elements featured in the aforementioned Adventurer bowl.
If it's your New Year's resolution to eat a little bit healthier in 2022, Life Alive will make it easy. You can also grab one meal to-go or order meal plans or meal boxes, which include multiple heat-and-eat (or mix, heat, and eat) dishes to enjoy throughout the week. The meal boxes include your choice of sides, entrées, and desserts from the main menu, so before you order a box, you might want to taste-test a few of your choices. Fans of greens will love the Living Caesar salad, built upon a base of kale, romaine lettuce, and microgreens. The chef tosses the mix with a hemp seed-based Parmesan cheese, chickpea "croutons," and a lemon-cashew Caesar dressing. Craving something warmer? Try the vegan broccoli cheddar soup or the butternut-apple bisque. For dessert, savor a mason jar of the avocado chocolate mousse or the peanut buttercup chia seed parfait.